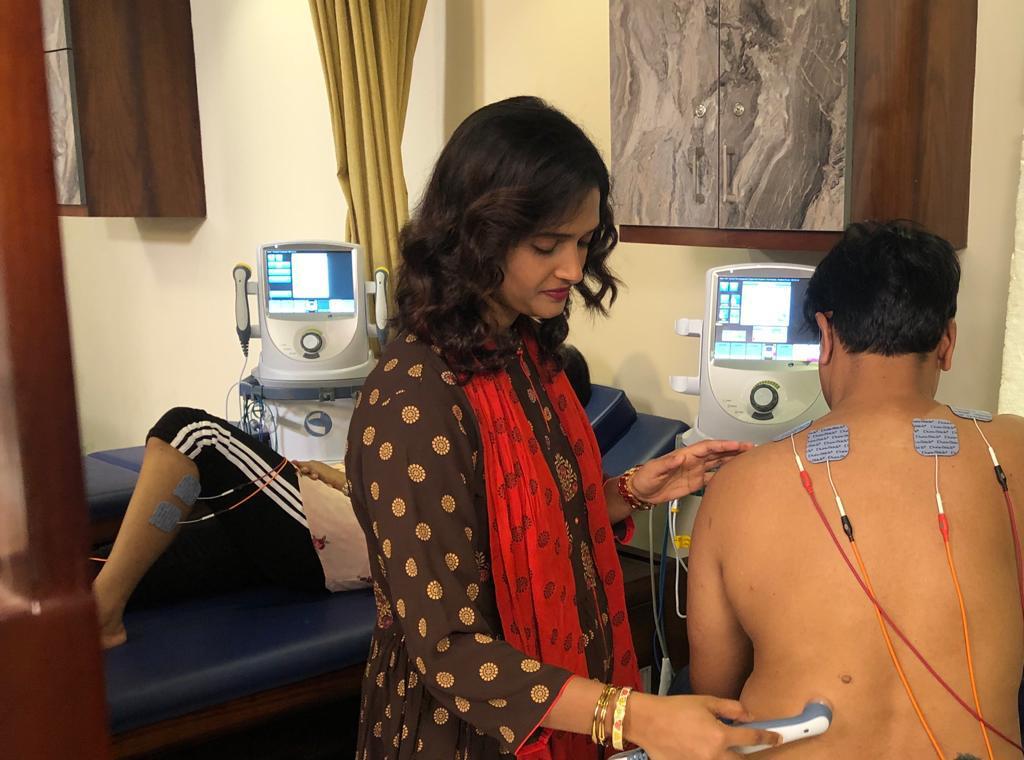 More than 80% of adults experience some form of back pain that will limit their ability to perform daily activities at home, at work or at leisure. Back pain can be caused by injury, trauma or degeneration as a person ages. It can be dull or sharp, intermittent or constant. But for those who suffer from back pain, it can be a debilitating, frustrating and difficult condition to deal with.
---
At BIM, our team of rehabilitation specialists focuses on individual needs and rehabilitation goals. We understand that each patient presents with a unique set of symptoms, history of onset/mechanism of injury, etc. Pain may occur when sitting, standing, walking, and/or going about daily routines. Pain may be in the lower back and/or extend into the legs. Some may also experience numbness or tingling in the leg or foot. Whether your pain is short-term or more chronic in nature, we will work closely with you and tailor your individualized treatment accordingly.
Back In Motion's Spine Rehabilitation Program focuses on providing manual therapy, therapeutic exercise, postural correction exercises, and functional training to help alleviate pain and restore function. Patient education, a key component of this program, emphasizes proper posture and body mechanics to prevent re-injury.
CONDITIONS MOST FREQUENTLY TREATED
Low Back Pain (LBP), Neck pain
Herniated Disc, Stenosis
Degenerative Disc disease
Radiculopathy/Sciatica
Sacroiliac joint Dysfunction
Spondylosis /Spondylolesthesis