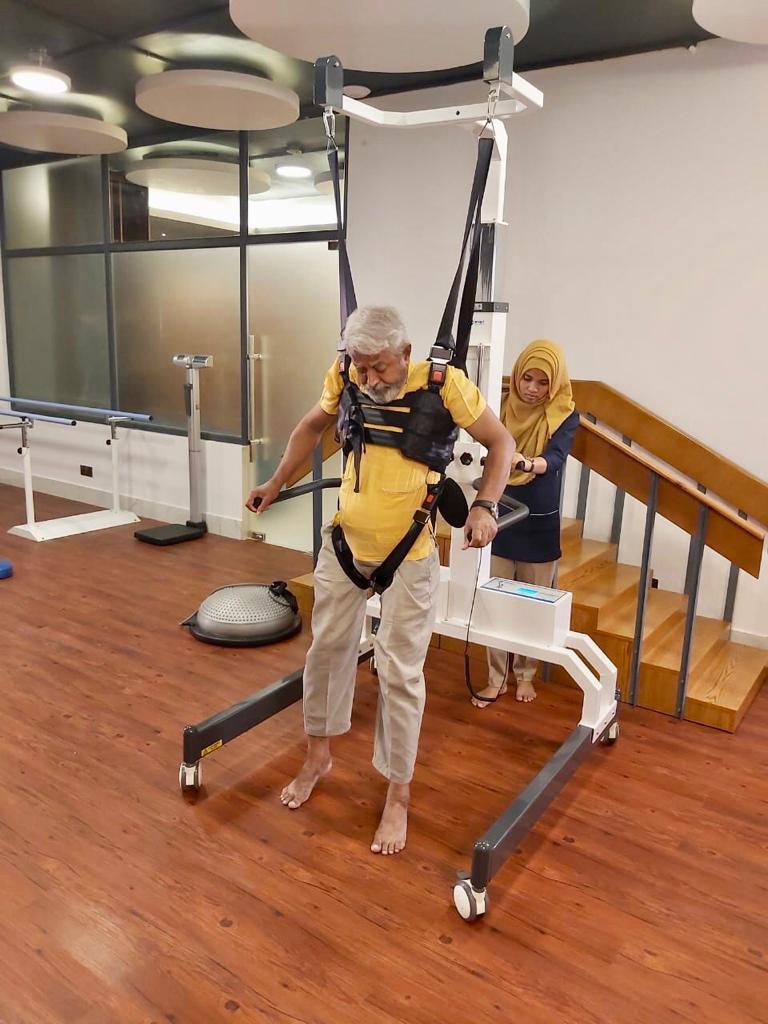 Recovering from a stroke can be one of the greatest debilitating challenges a person and their family will ever face. However, research shows that enrolling in an early and specialized stroke rehabilitation program can help to significantly optimize an individual's physical and cognitive recovery and enhance the quality of life.  Studies indicate that where a stroke survivor goes for rehabilitation can make all the difference in his or her recovery outcome. Back in Motion clinic is equipped with state of the art technology, an expert Doctorate in Physical Therapy clinician to help stroke patients recover and regain control of their life. Our clinic delivers a comprehensive and holistic approach to physiotherapy care to successfully address the individual needs of each stroke patient. Back In Motion's Stroke Rehabilitation program advocates and provides early intervention with expertise and understanding to help individuals return home to family, work, and community activities.
Our goal-directed approach to stroke rehabilitation tailors treatment to help patients:
Restore physical function and enhance the skills needed to perform activities of daily living.

Build strength, improve balance and regain mobility.

Develop new cognitive and behavioral strategies to compensate for any deficits.
TREATMENT & TECHNOLOGY
Back In Motion clinic integrates proven and advanced therapy treatments, and leading-edge technologies that benefit patient recovery. Our rehabilitation team continues to explore new avenues of treatment and engage in evidence based practice to benefit stroke survivors. Among the many advances available to appropriate patients are:
Body-Weight Supported Treadmill Training (BWST) to improve gait performance and mobility

Overground Gait Training with Body Weight Supported Assistive Device on Parallel Bars 

Constraint Induced Movement Therapy (CIMT) 

SaeboFlex® devices to strengthen motor function